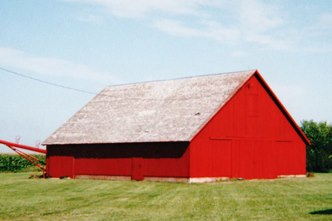 View More Photos
Barn is a term used in rural or agricultural settings to refer to buildings used, among other things, for the housing of livestock, storage of crops, storage of equipment.
Painting your barns can protect the structures, extend the life of the structures, and beautify them.
See barn painting before and after photos.
If you would like to have your barns painted by a professional, call 515-451-1192 or contact Grain Bin Painters today for a FREE barn painting estimate.